Experience is Everything
Posted on Monday April 18, 2022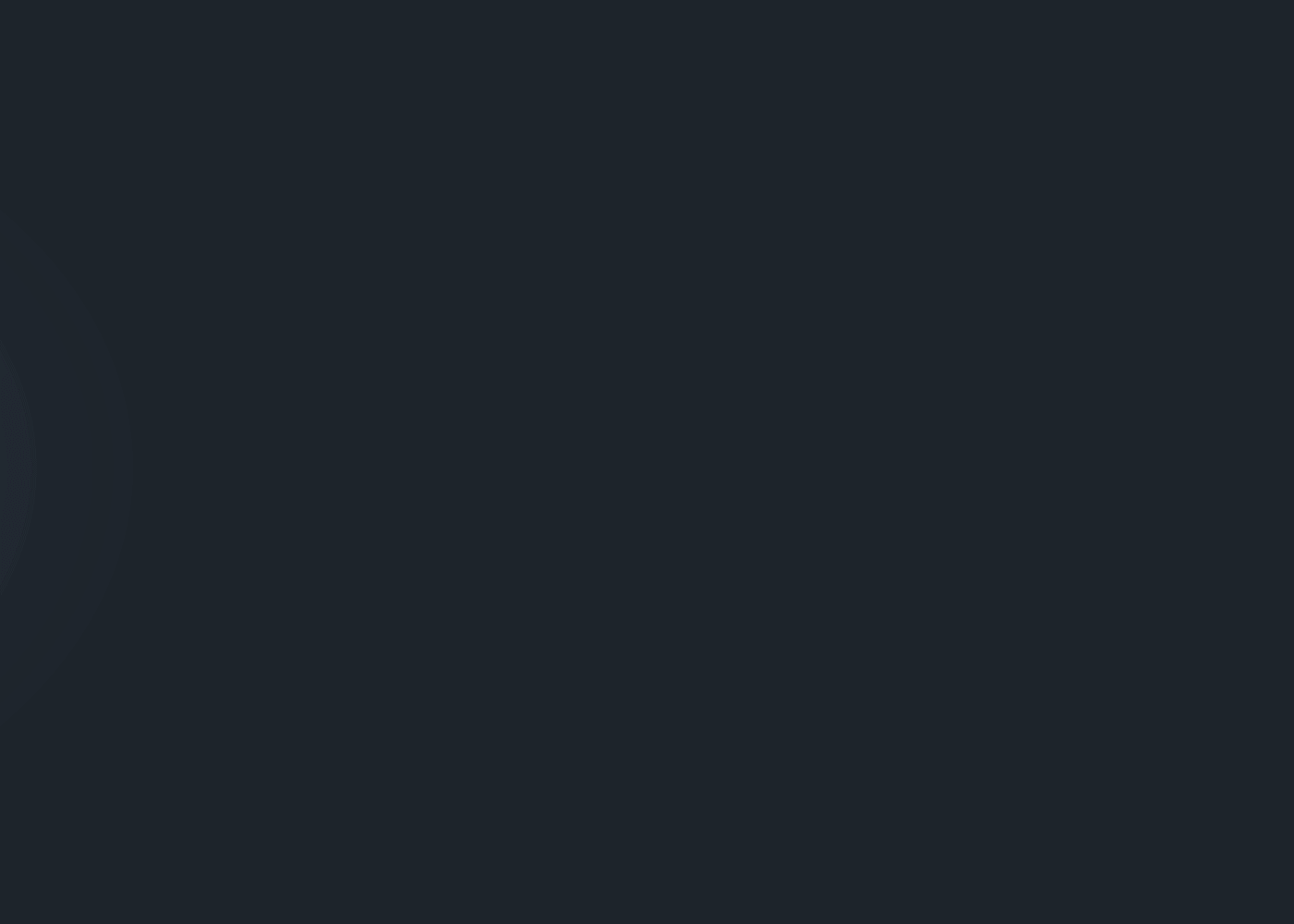 Why Marketing Experience Matters
As one of Toronto's most dynamic digital marketing agencies, the team at Madhouse has learned one lesson above all: experience is everything. Our experience is a fusion of efficiency and expertise that allows us to accelerate our clients' brands past their competitors.
Madhouse specializes in the new home real estate marketing sector, where we have been branding and curating amazing customer experiences for years. How many years, you ask? Collectively, our terrific team boasts over 125 years of experience in strategy, and creative and digital marketing.
Experience Leads to Success
Our experience in creative and digital marketing really shines through in our successes. Almost all of our recent launches have sold out. From the master planned Roxborough community in Hamilton to Cobie's stacked townhomes in Cobourg to Enclave's luxurious townhomes in North Ajax, we repeatedly prove that Madhouse can sell out new home developments anywhere across the GTA. We have a proven formula that is based on our experience, knowledge, and insight into each unique market. Utilizing this formula, we develop curated messages and mediums for each target demographic that hit home with the audiences we strive to reach.
Our team also boasts extensive experience in new condo development marketing. The map below illustrates all the high-rise projects the talent on our team brought to market over the past several years: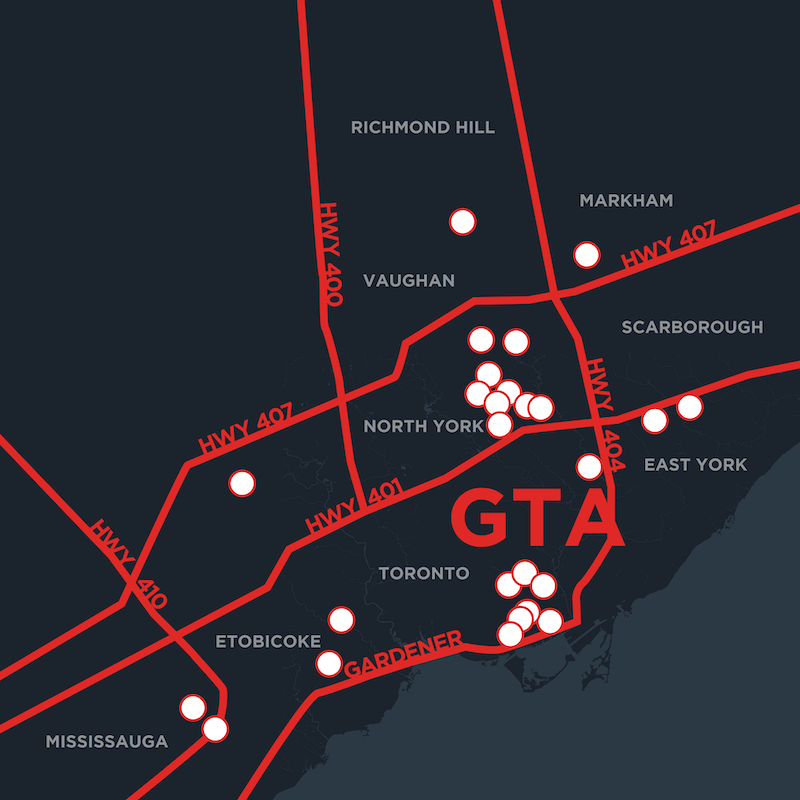 Like professional athletes, we consistently refine our game so that we can continue to perform at our best and create the exceptional experiences that sell our clients' new home communities.
Our Three Pillars: Strategy, Creative & Digital
Experience makes the Madhouse team faster, smarter, and stronger in the areas that matter most — strategy, creative and digital. Every marketing initiative our team tackles is supported by this pillar trifecta. Our ability to develop effective marketing strategies and utilize our exceptional creative and digital teams to execute said strategies is what gives us a competitive advantage.
We build the first pillar, strategy, by utilizing research metrics and data analysis to identify our campaigns' unique target audiences. Figuring out exactly what kind of users, and their needs and desires, need to be spoken to allow our team to build out an exceptional strategy that paves the way for a successful campaign.
Once we have the first pillar in place, our creative and digital teams get right to work building our next two pillars. By utilizing the information from our strategy, our teams create custom digital experiences that speak to what the end-user needs and desires out of their new homes. Speaking our audience's language is critical, as is communicating our messages across platforms our target buyers engage and interact with every day. Speak their language on their terms.
Our digital pillar not only provides us with a powerful and precise medium to create awareness, it also provides us with data we use to fine-tune the reach and effectiveness of our campaigns. We also utilize Search Engine Optimization (SEO) analysis and insights to ensure our clients' websites rank high on Google and other search engines. Tapping into these organic audiences provides our clients with another stream of user data and potential revenue.
Seeing all three pillars work together to create successful campaigns is extraordinary and is something the Madhouse team works hard to achieve.   
Provide a Carefree Experience
Experience goes both ways, as we leverage our experience marketing new home developments to provide our clients with a carefree experience. The Madhouse team always rolls up our sleeves and does all the heavy lifting and jobs other agencies typically don't like taking on.
Be it signage by-laws and permitting, rendering management, product design consultation, sales office interior design, site measurements, or supplier consultation and direction, we have our clients covered so they can focus on their end — building stunning homes for their customers.
24/7 Client Support
Madhouse takes our clients' needs to heart, so we are always ready to engage when the rubber hits the road. Whether it's rain or shine, evenings or weekends and especially opening events, we are there to lend our support. When our clients are selling, WE ARE THERE supporting them in-person, or virtually, to ensure the end user has a streamlined experience.
ALL POSTS